Reed relay high insulated
for special measurement applications
such as insulation measurements
High insulation resistance, 10^14 Ohm
Low leakage current
High dielectric strength
Where are high-insulation reed relays used ?
High-insulation reed relays are often used for leakage current measurement. Here, the insulation of a circuit with respect to earth is determined. In doing so, the switching element for the measurement must not cause a leakage current itself under any circumstances. For this reason solid-state relays are considered unsuitable.
High-insulation reed relays are also used in measurement technology applications with high requirements for interference signal suppression. This type of relay has an insulation resistance of up to 1014Ω. This enables an extremely low leakage current of up to a few femto amperes, as well as a constant contact resistance. Optionally, we offer an electrostatic and a magnetic shield.
Special reed switches with very low contact resistance are used in these relays. Those have short switching times and a long service life. The hermetic encapsulation of the contact reeds in a glass tube protects them from environmental influences.
A magnetic shield prevents the influence of magnetic fields on the relay. A static shield guards the contacts from each other and from the coil. This also reduces the bouncing of the contacts.
Application examples:
Measurement technology, measurement circuit of a leak detector, mass spectometry, gas chromatograph, electric compatibility, photovoltaics, inverters, battery applications.

Comparison: High-insulation reed relay to photo mosfet relay
The PhotoMOSFET relay is an electronic relay with galvanic isolation. It is controlled by a light-emitting diode in the input circuit. This generates an infrared light, which is converted into a voltage inside a solar cell array. The actual output circuit, consisting of one or two power MOSFETs, is switched via a trigger circuit.
The reed relay consists of a copper coil with an internal reed contact. Due to the hermetic encapsulation of the switching tongues in a glass body, the reed contact has an extremely high reliability and longevity.
Vergleich
| Parameter | PhotoMOSFET | High Insulation Relay | |
| --- | --- | --- | --- |
| Switching power max. /W | 0,3 – 0,7 | 10 – 50 | |
| Switching voltage max. /V | 100 – 1000 | 500 – 5000 | |
| Switching current max. /A | 0,1 – 3 | 0,5 – 3 | |
| Contact resistance /mOhm | 500 – 1200 | 150 | |
| Insulation resistance /GOhm | 1-10 | 100000 | |
| Pull in time /ms | 0,5 – 1 | 2,5 | |
| Release time /ms | 0,01 – 0,02 | 0,1 | |
Aufbau eines hochisolierten Relais

Das Reedrelais besteht aus einer Kupferspule mit einem speziellen Reedkontakte im Inneren. Ein magnetischer Schirm verhindert den Einfluss magnetischer Umfelder auf das Relais. Durch einen statischen Schirm werden die Kontakte untereinander und gegen die Spule abgeschirmt. Dadurch wird zusätzlich das Prellen der Kontakte vermindert.
Which variants are there ?
Technical data (varies according to type)
Switching power:      5 .. 50 W
Switching conatct:    Normally open

Switching voltage:    500 ..  500 V

Number of switch contacts:   1 .. 4
Optional additional features of our relays:
Magnetic shielding
The shielding cap made of ferromagnetic material prevents the influence of magnetic interference fields on the relay.
Electrostatic shielding
Optimum shielding of the contacts from each other and from the coil is achieved by closed metal surfaces (copper tubes). They also reduce the bouncing of the contacts and thus the interference voltage caused by magnetostriction. The pick-up and drop-out delay of the eddy currents caused by this design have been reduced to a tolerable level by the special arrangement of the copper tubes.
Application examples:
Gas chromatographs, mass spectrometers, measurement technology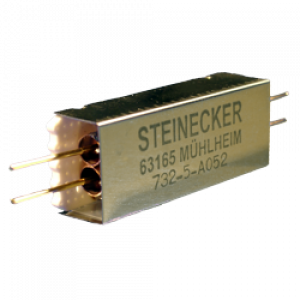 Why should you buy from us ?
Binsack Reedtechnik GmbH has been a manufacturer of highly insulated relays for over 30 years. You will receive high-quality relays from us that are optimally suited to your application.
Personal and competent advice is part of our service. We help you to solve your task, quickly and efficiently. Even after delivery, we will not leave you alone with your questions. You will receive the full all-round service from us.
You will find in us your reliable partner with the highest quality (certified according to ISO-9001 and ISO-14001).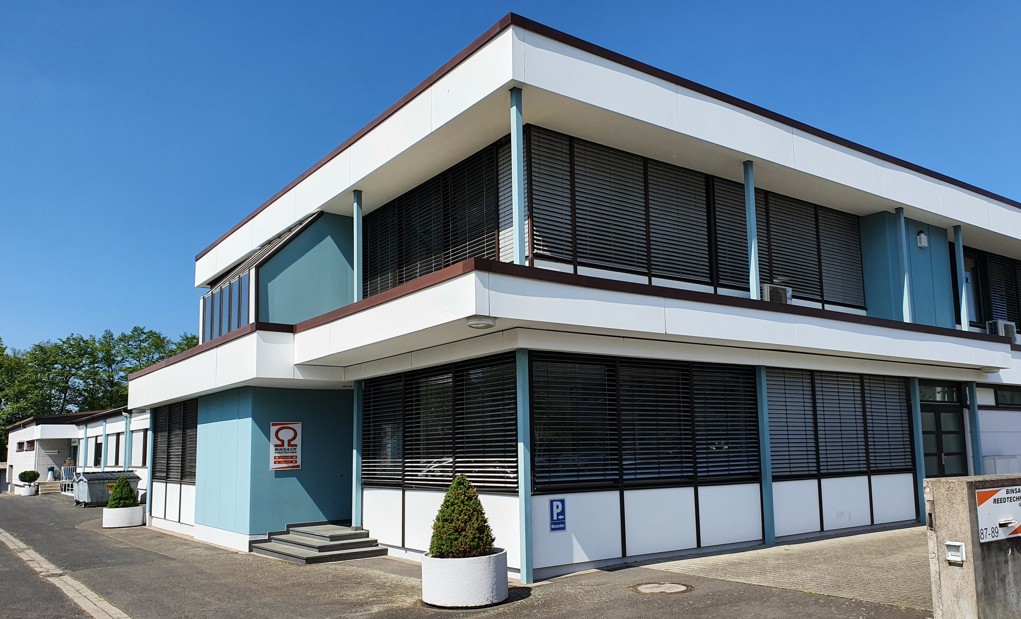 Ändern Sie nichts an Ihrer Anwendung !

Verwenden Sie passende Relais für Ihre Anwendung.
Hierdurch sparen Sie Zeit, Geld und Nerven.
Von uns erhalten Sie diese zu einem attraktiven Preis.
You have questions about our products or
need a personal consultation?
100% Personalised advice
Bernd Jäger
(Sales)
(Mo-Th 7:00-16:00; Fr 7:00-12:00) MEZ
Request your customised relay now and enjoy the benefits.